Our mission is to provide premium quality cryotherapy machines and services to our customers in order to improve their quality of life.
As a result of our team's extensive experience in all facets of the industry, we are able to better understand and satisfy the needs of our partners, clients, and end users.
Why should you choose CRYONiQ?
Customer comes first
Absolute focus on product & service quality
In-house R&D team dedicated to continual improvement
Flexible manufacturing capacities
Over 500 successful installations worldwide
Reliable technical support
Competent business support
Extensive distribution experience
Experience with establishing a successful cryotherapy retail business
Why should you choose CRYONiQ Products?
Quality | Built to last
We use only the best components to maximize reliability and minimize downtime.
Design | Functional & minimalistic
Our products are carefully designed with focus on convenience and user experience.
Support | Available and reliable
You can count on our support to respond within a short period of time.
Read our story below and find out about major CRYONiQ events and milestones over the years.
2021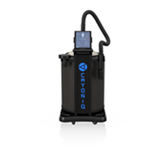 Launch of CRYO LC
Q2 2021 was also marked by the launch of the first localized cryotherapy device called the CRYO LC. This device is used for cryofacials and spot cryotherapy that focus on targeted areas of the body.
Launch of CRYO XC™ Plus
In Q3 2021, CRYONiQ introduced the CRYO XC™ Plus offering additional features which take the operator experience to an all new level. New features now align with the highest safety requirements.
CRYONiQ USA; Sales & Customer Support Team
In 2021, CRYONiQ starts the sales and customer support team in the United States. CRYONiQ is now offering products and services to customers directly.
250th device
CRYONiQ delivers the 250th device (Oct 2020)
2020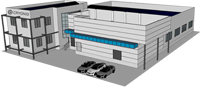 New Factory
CRYONiQ acquires a new building and moves production to its main factory in Nove Zamky, Slovakia.
CRYO XC™ gets an upgrade
The CRYO XC™ gets an upgrade with Thermal Contrast Cryotherapy and the non-pressurized system is introduced.
These new upgrades were first revealed at FIBO 2019 Cologne Expo in Koln, Germany.
2018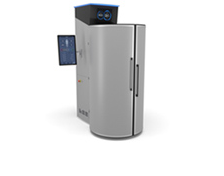 100th Device
CRYONiQ delivers the 100th device. (Oct 2018)
CRYONiQ UK; Sales Team, Showroom & Cryocenter
CRYONiQ starts a sales and support team in the United Kingdom and opens its first location in Manchester, UK that offers cryotherapy and recovery services to clients.
Diversification of Services
From 2018, CRYONiQ began to diversify business activities.
In 2018, CRYONiQ was dedicated to fine-tuning product quality and organization of systems, but also signaled the start of assistance with facility development for customers, opening new CRYONiQ locations and expanding the sales and customer support teams.
2018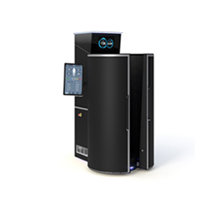 Launch of the CRYO XC™; Discontinuation of the CRYO CC
In 2018, the CRYO CC was discontinued due to the launch of a new model of the cryotherapy chamber called the CRYO XC™.
This system revamp allowed the team to upgrade the units with additional features such as Thermal Contrast Cryotherapy, the non-pressurized system, and many other new features.
The CRYO XC™ was unveiled at the 2018 Rimini Wellness Expo in Rimini, Italy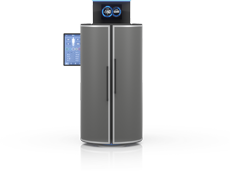 2017
Launch of the CRYO CC
The new CRYO CC was officially launched in the summer of 2017.
Due to its dual door design, the CRYO CC offered greater accessibility for the user as well as more balanced distribution of cool air throughout the cabin, with an increased intensity of session.
In addition, the unit was easy to operate due to the straightforward nature of the interface and basic equipment requirements.
The new system was entirely designed in-house by our engineers who are now also involved with some of the latest advances in AV technology.
Development of the first Prototype
Gradually, over the first two years of operation, the goal evolved into offering better and safer products than those available.
One of the ways to achieve this, was to start manufacturing cryotherapy products under the CRYONiQ brand.
Work on the first prototype of the cryotherapy chamber/cryosauna developed by CRYONiQ started in late 2016. The prototype was introduced in the spring of 2017.
2014
CRYONiQ Founded
CRYONiQ was founded in 2014 by Tom Marusic with an engineering background & Peter B. Marusich with a business/diplomacy background.
In the beginning, the goal for the new startup was to offer customers great service and support on products from existing cryotherapy manufacturers.