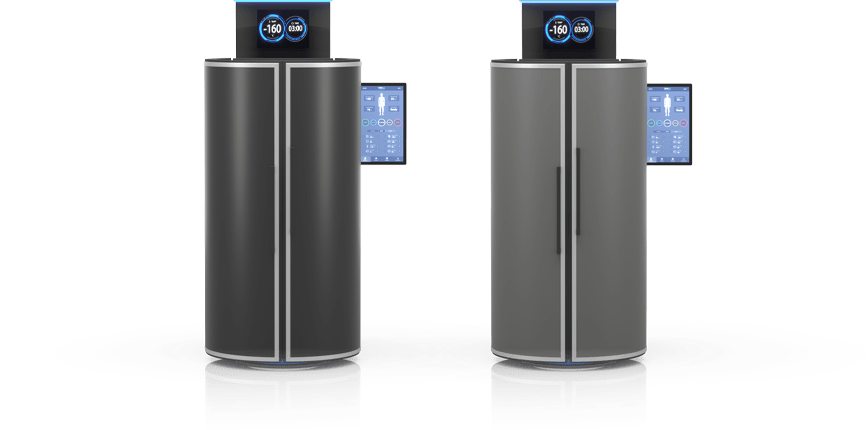 Models
CRYO XC™ Plus
CRYO XC™
Our Models include the flagship CRYO XC™ installed in more than 300 locations and the CRYO XC™ Plus, with features that meet the strickest safety requirements. Learn about the features and specification of our equipment.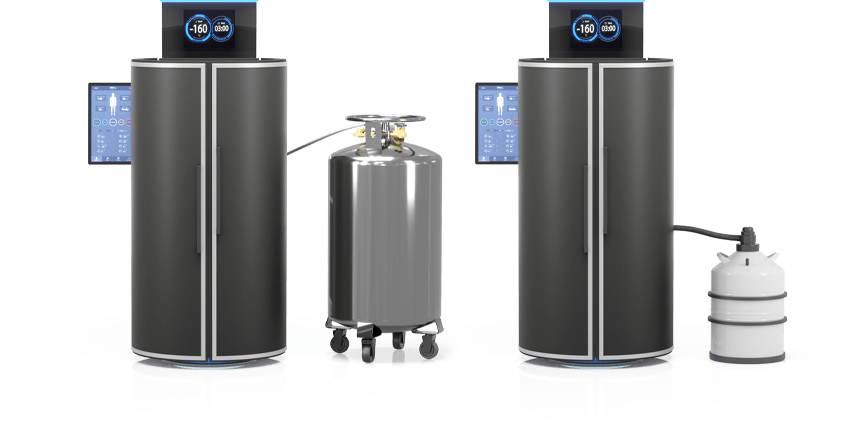 Systems
Pressurized System
Non-Pressurized System
Our Systems include the pressurized system that uses large capacity nitrogen tanks for storage and the non-pressurized system for more flexible and smaller facilities. Learn about the technical specification of our systems.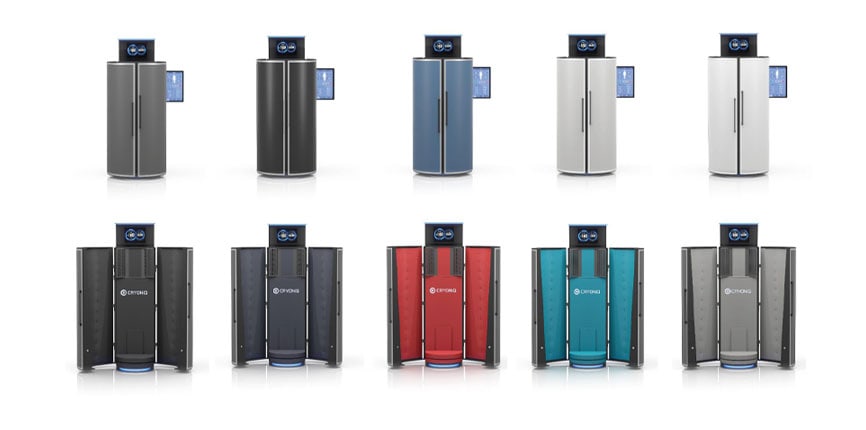 Color Options
Exterior
Interior
Our Color Options offer a selection of 5 interior colors and 5 exterior colors.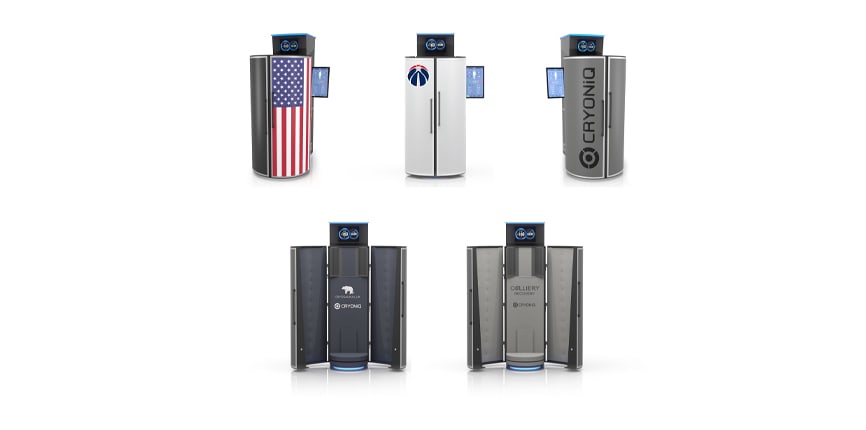 Customization
Exterior Branding
Interior Branding
The CRYO XC™ offers brand customization for the exterior and interior. This gives businesses and cryotherapy owners additional opportunities to personalize their selected equipment to their needs and to promote their brand.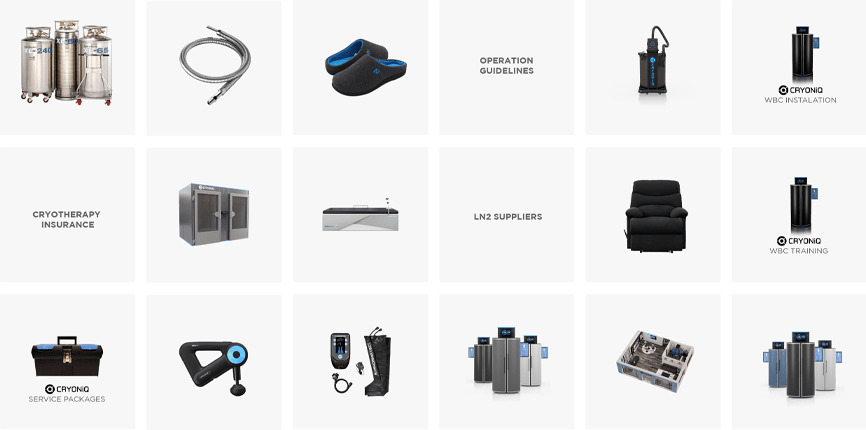 Options
Selection of Accessories
& Services
Options include a range of products and services that are useful when setting up and running a cryotherapy or recovery spot.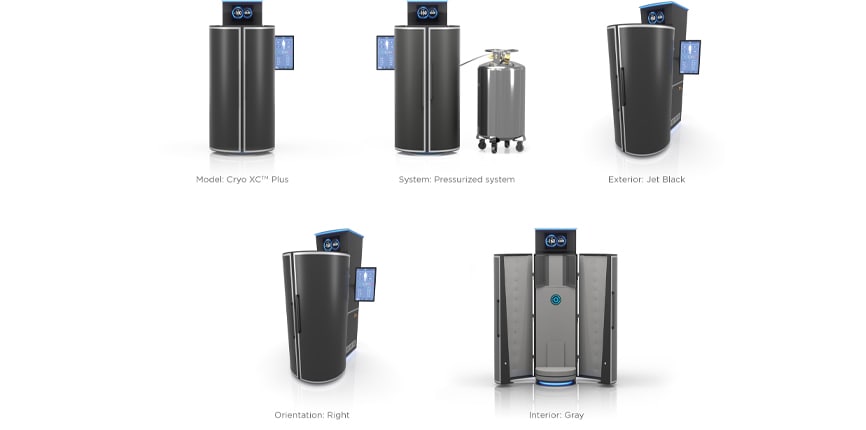 Configure Your Own
CRYO XC™ Plus
CRYO XC™
Our Configurator allows the user to personalize their cryotherapy unit to their wishes and to read about the specification and options of the equipment.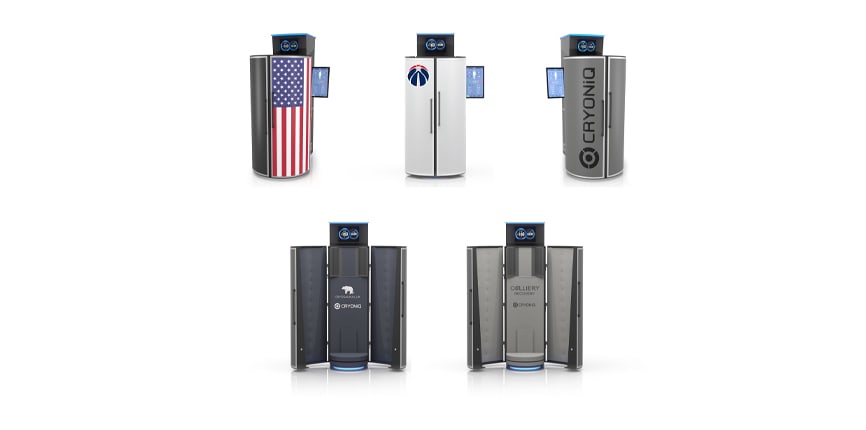 Order Process
& Payment Terms

Read about the Order Process, the Terms of Sale and the Payment Terms.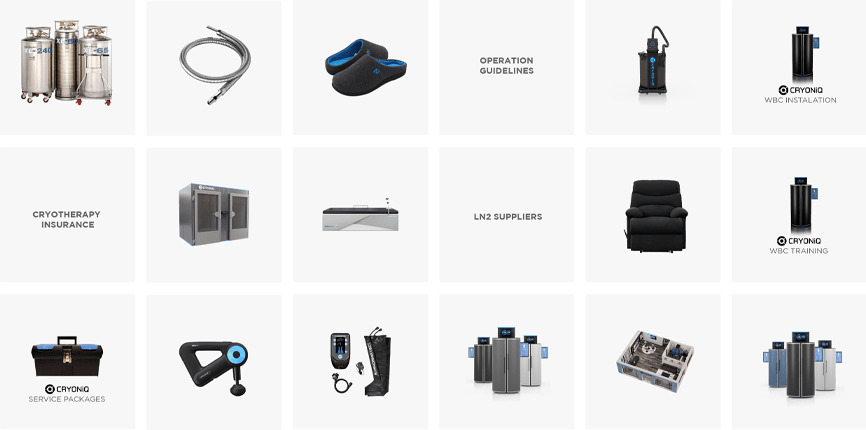 CRYO XC™ Brochure
Product Leaflet

Get an overview of the features, systems and options in a single leaflet. Downloadable in PDF format.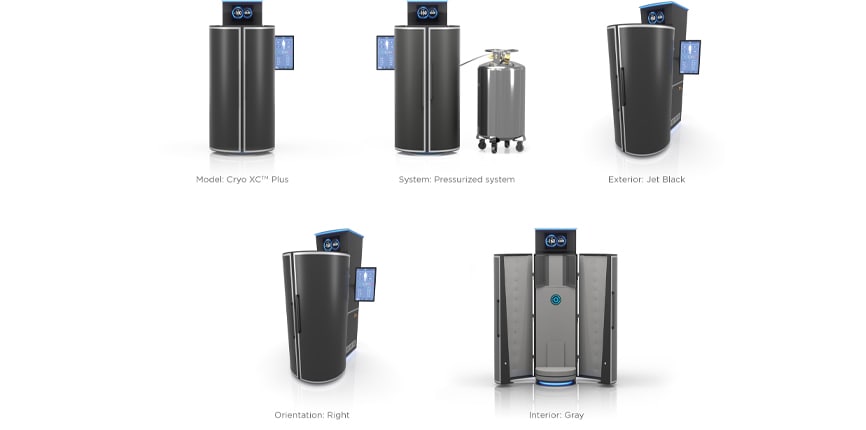 CRYO XC™ Physical Specs
Dimensions
& Space Requirements
Get the dimensions and find out what the space requirements for the CRYO XC™ Plus and CRYO XC™ are.